Birthday Crowns
It was time for my daughter's and her friend's fourth birthday party, which was held at home. I had an idea to create a personal, colorful birthday crown with the children's' name and age.
The process of designing these birthday crowns was enjoyable for me. I wanted them to be colorful and appealing, with a clean and simple design.
It was important to me that the names will be prominent and highlighted as well as the number of years. I knew my daughter Inbal loved pink, so I colored her crown pink, and her friend Abel's blue.
I used PowerPoint to create the crowns and printed them on a quality matt stock card. Then I cut the parts with a cutting knife and a ruler. Finally, I clamped the crown parts with their head size.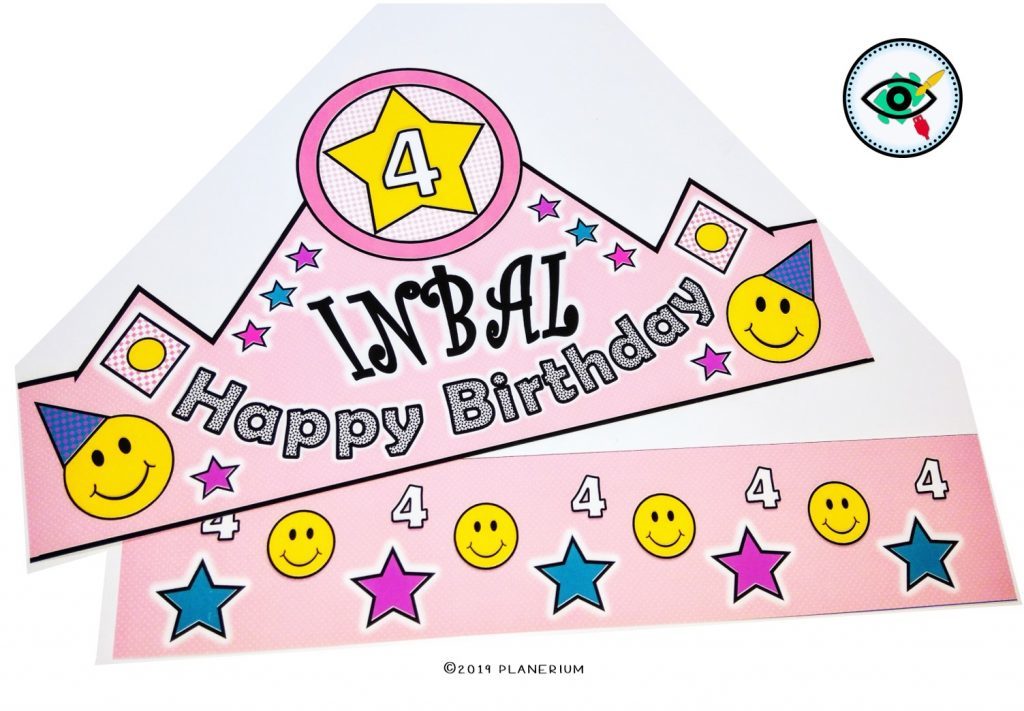 [wpsm_ads2]
In the process of making the crowns I developed a nice crafty activity for the birthday guests. Every kid got an outline crown page with a Happy Birthday title for coloring. After they finished coloring, I cut the crowns with the head strips and connected the pieces according to the size of each kids' head.
The kids loved this activity and put on their beautiful creation crowns. When the party was over, they took their crowns with them home. This activity was a success for the boys as well as for the girls!
My birthday girl Inbal and her friend Abel loved their personal crowns and felt special on their birthday. Moreover, all the children at the party enjoyed the preparation of their own crown and were extremely happy to wear them.
After the birthday, and the excited reactions from the children's' parents, I decided to share the birthday crowns with your parents and teachers.
Click this image to watch product preview!