Description
Introducing our Spring Patterns Worksheets for Kids!
These colorful and fun worksheets are designed with cheerful spring symbols that will get your little ones excited about learning patterns. From flowers and butterflies to raindrops and sunshine, these images are sure to bring a smile to your child's face and spark their creativity.
Using patterns is an essential skill for young children to develop, and our worksheets provide an engaging way to introduce this concept. Not only do patterns teach children how to recognize and replicate sequences, but they also promote critical thinking, problem-solving, and mathematical reasoning skills.
As a teacher or parent, you can use these worksheets in the classroom or at home to reinforce math concepts or to provide an exciting and creative activity for your child. Whether you're a homeschooling parent or a teacher looking for engaging resources for your elementary school students in grades 1-2, our Spring Patterns Worksheets for Kids are perfect for you.
So why wait? Give your child the gift of learning and creativity with our Spring Patterns Worksheets for Kids today!
More Information:
This product contains ten pages with 5 pattern rows on each page, colorful images, and comes in PDF file format.
The product includes five types of patterns:
AB

AABB

ABB

AAB

ABC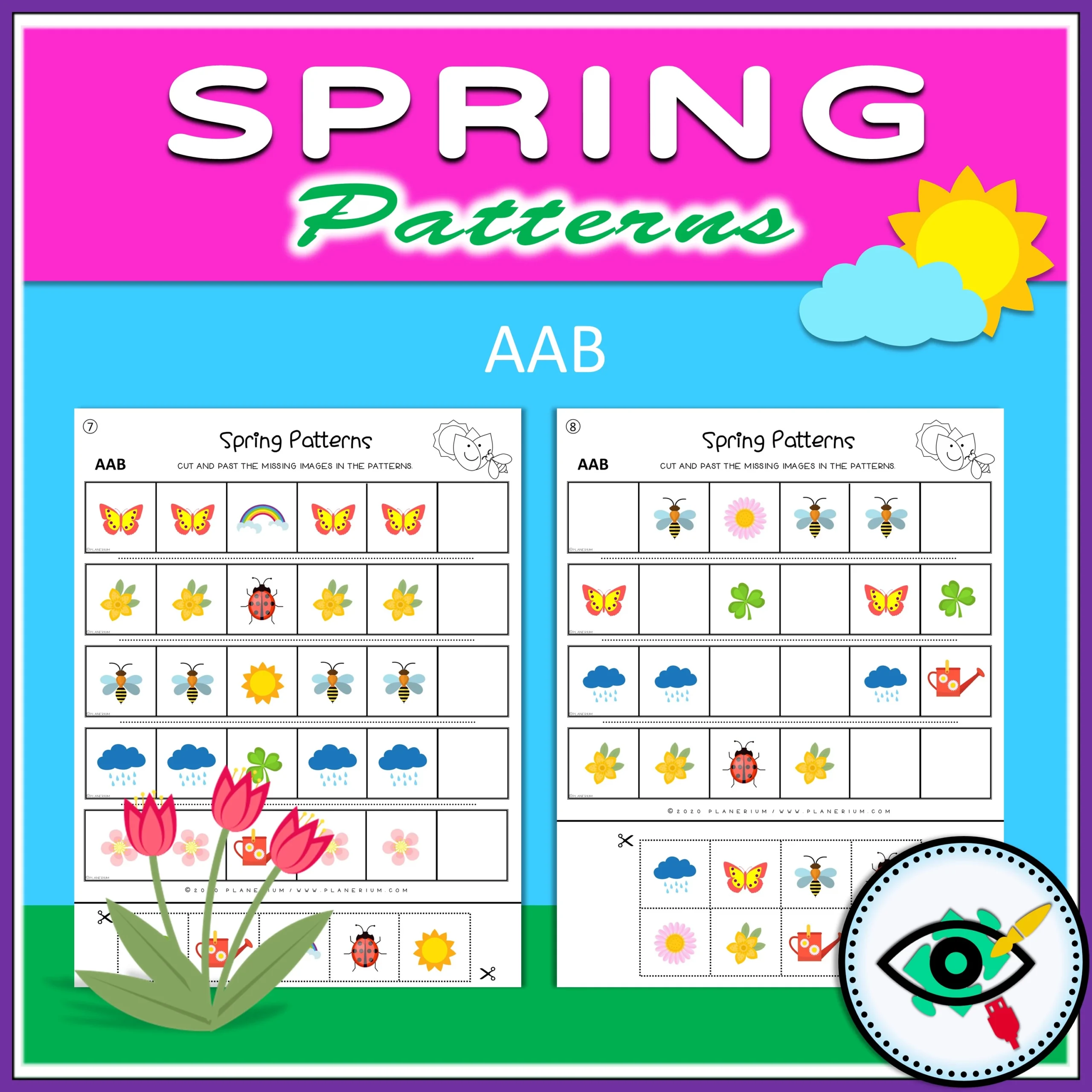 This product is unique in these aspects:
Simple to use and teach

Fun and engaging

Promote logical thinking

High-quality and appealing clipart

Fun and engaging
How to use:
Students will cut and paste the missing image in each pattern row.
The pattern rows can be cut and used separately.
You can use this product in your class or at home if you're a homeschooler
As a time filler or as a warmer.
Materials:
Scissors and stick glue