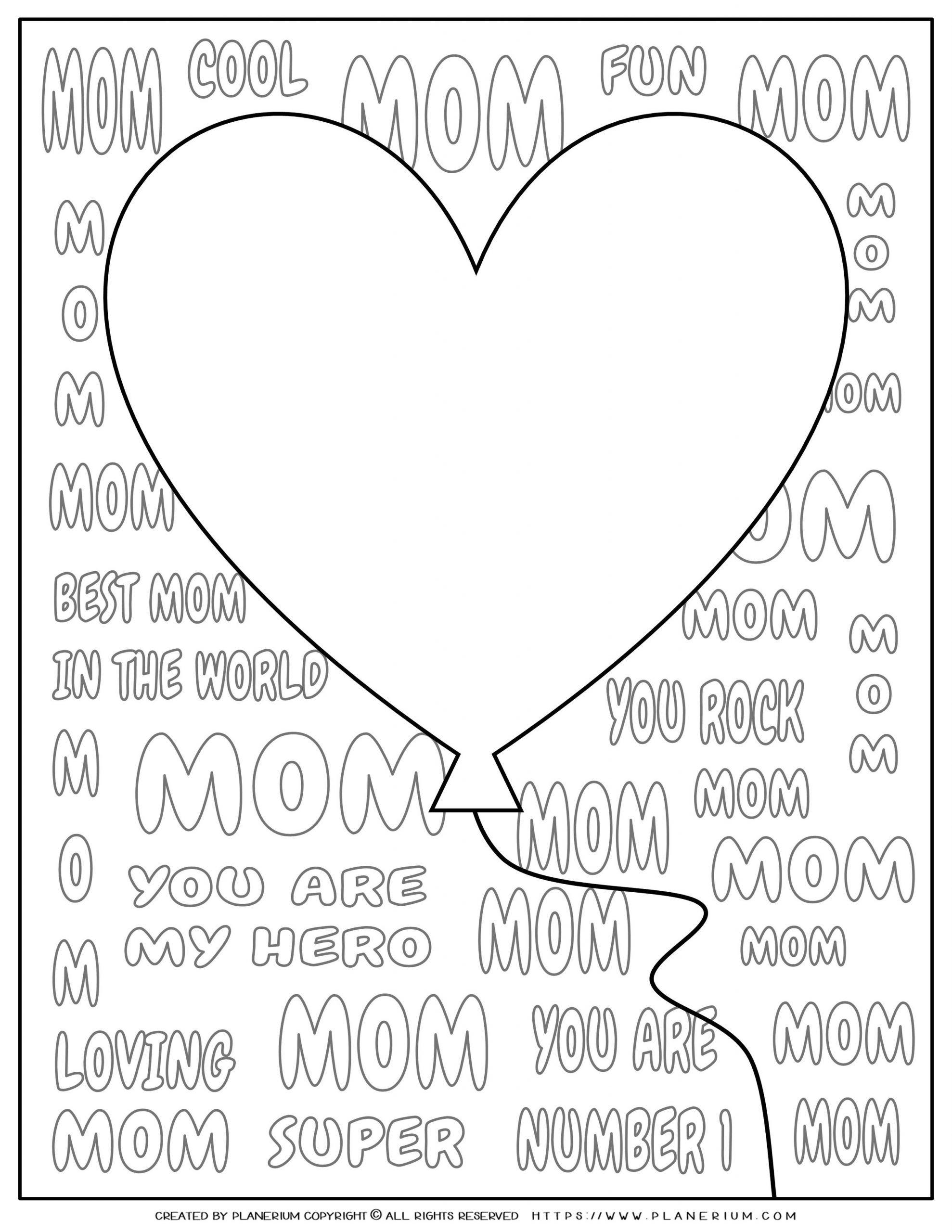 Greeting card for mother's day with a big heart balloon.
Let the child write or draw something for his/her mom.
Activity Ideas:
Color the heart, select some of your favorite words and phrases on the worksheet background, and color them.
This unique activity is creative and educative, where kids can learn how to write by creating something meaningful and valuable for them.
Use our greeting card covers like the Hearts frame
If you'd like to get more ideas for similar activities for free, visit our blog.
Add your review, and comment with ideas and thoughts to help us bring more value to you
Specification:
Greeting Card with a Big Heart
| | |
| --- | --- |
| Brand / Store | |
| Copyright License | |
| Product Type | |
| Format | |
| Seasonsal | |