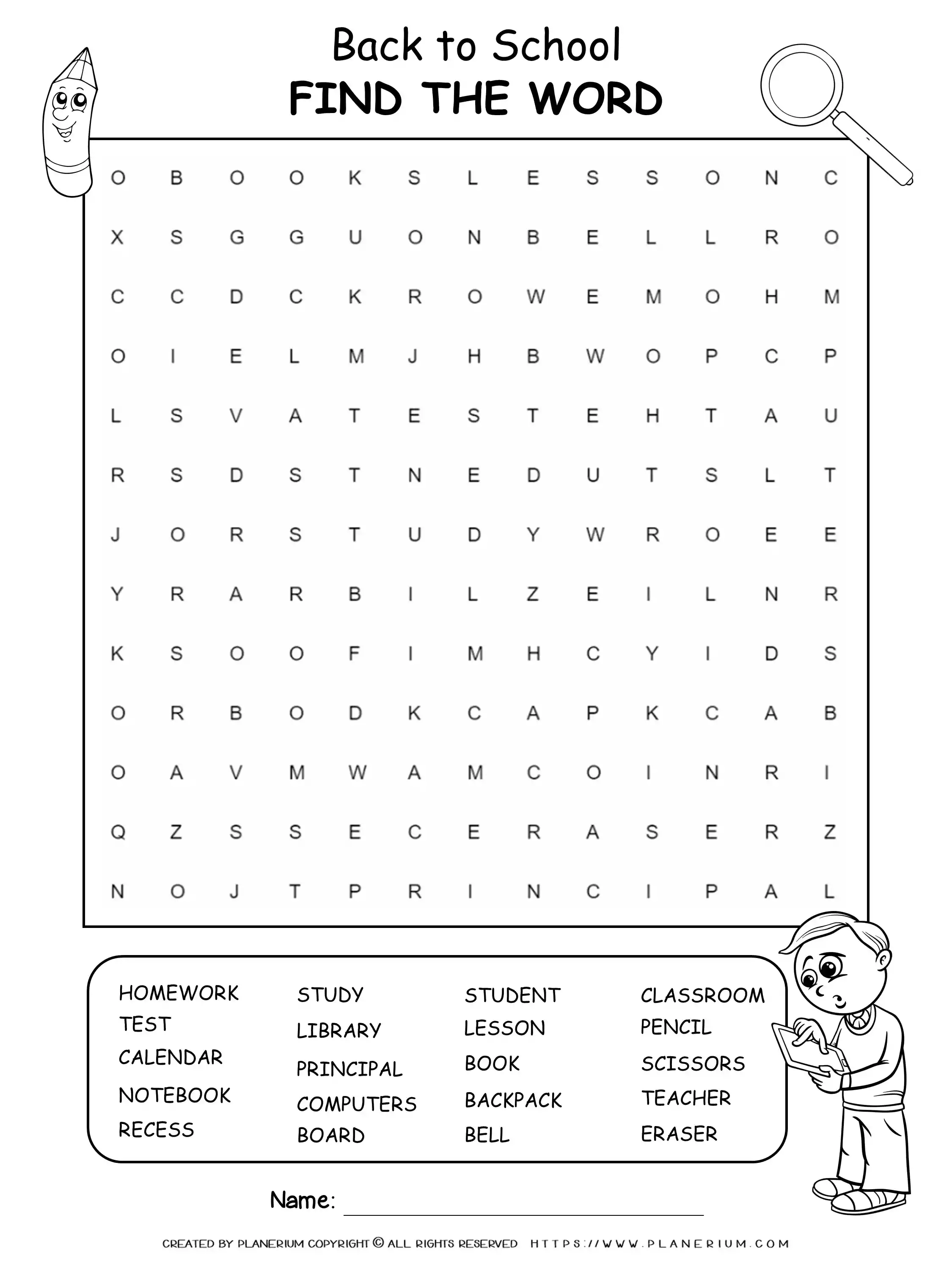 Free Printable, Back to school worksheet –  Find the words.
Task: Find the words written under the letters area and circle them.
Objective: Improves reading capabilities, word recognition, and concentration.
Visit our Blog, coloring pages, and worksheets for more free printables.
Help us make better teaching resources with your comments and reviews.
Specification:
Back to School – Find The Word