Are you ready to infuse your classroom with the joy and excitement of Thanksgiving while fostering a love for learning among your young students?
Thanksgiving is a cherished time of year that encourages gratitude, togetherness, and creativity. It's a perfect opportunity for educators to engage young minds in exciting and educational activities. As the Thanksgiving season approaches, teachers in kindergarten and elementary schools are gearing up to create a festive and engaging learning environment for their students. Planerium, a leading provider of educational printables, presents an extensive collection of Thanksgiving-themed resources, including coloring pages, worksheets, games, and templates for arts and crafts activities. Incorporating these materials into lesson plans can bring an extra dash of fun and learning to the holiday season.
Thanksgiving is a time-honored tradition that brings families and communities together to celebrate gratitude, togetherness, and the bounties of the harvest season. It is marked by a rich tapestry of symbols that evoke warmth, generosity, and the spirit of giving. From the iconic turkey, symbolizing abundance and feasting, to the vibrant hues of autumn leaves and the welcoming sight of cornucopias brimming with seasonal produce, these symbols encapsulate the essence of Thanksgiving and serve as a reminder of the values of appreciation and unity.
Tips for Teachers during Thanksgiving:
Cultivate Gratitude: Foster an atmosphere of gratitude by encouraging students to share what they're thankful for. This can be integrated into various activities and discussions, instilling the value of appreciation and empathy.
Incorporate Cultural Awareness: Use Thanksgiving as an opportunity to educate students about the diverse historical and cultural significance of the holiday. Encourage discussions about the origins of Thanksgiving and its different customs across various communities.
Encourage Creativity: Integrate arts and crafts activities that allow students to express their understanding of Thanksgiving themes through creative projects. Emphasize the importance of originality and personal expression in their work.
Foster Collaboration: Organize group activities that promote teamwork and collaboration, such as group art projects or Thanksgiving-themed games. This helps students develop social skills while enjoying the spirit of camaraderie during the holiday season.
Emphasize Educational Fun: Infuse the Thanksgiving curriculum with enjoyable learning experiences that align with the educational standards of the classroom. This can include interactive worksheets and games that reinforce important concepts while keeping the festive spirit alive.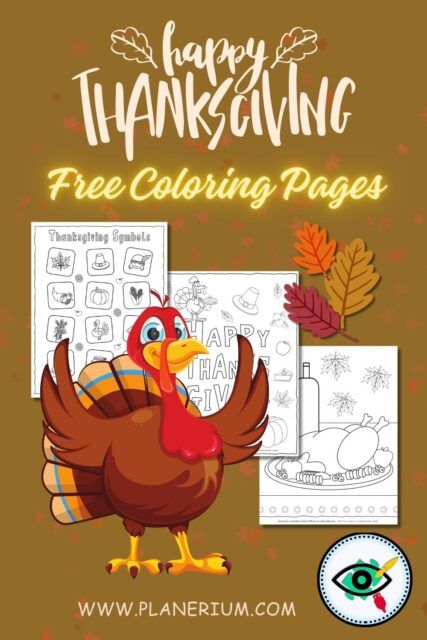 Thanksgiving Coloring Pages
Looking to add a spark of creativity to your classroom or holiday festivities at home this Thanksgiving? Planerium's Thanksgiving coloring pages are the perfect solution! Featuring iconic symbols such as turkeys, pumpkins, and cornucopias, these engaging printables not only bring the holiday spirit to life but also offer an ideal opportunity for young learners to explore the significance of each symbol. Enhance the experience by facilitating discussions around gratitude and generosity, making this activity both entertaining and educational for children.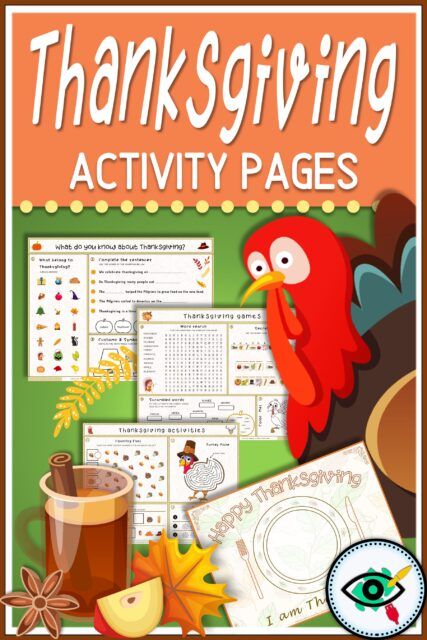 Thanksgiving Activity Pages For Kids
Make this Thanksgiving memorable with 19 festive activities and games packed into 5 printable pages! Designed for kids in grades 1-3, these engaging activities include Counting Fun, Scrambled Words, Word Search, Math Challenges, and more. Plus, get a Bonus Colorful Thanksgiving Placemat and 2 Coloring Pages! Order now and add a touch of educational fun to your Thanksgiving celebrations! 🍂🌟🦉
Dive deeper into the Thanksgiving learning adventure with Planerium's thoughtfully crafted worksheets, designed to inspire critical thinking and foster a deeper understanding of the holiday's traditions. From word puzzles and math activities to creative writing prompts, these worksheets offer a dynamic way to integrate essential learning concepts with the festive Thanksgiving theme, ensuring an enriching and enjoyable educational experience for students.
Free Thanksgiving Image Sudoku
Try our 4×4 Sudoku puzzles with delightful holiday images, perfect for grades 1-2! With two difficulty levels, Easy and Medium, these PDF downloads come with separate answer pages. Enhance math and logic skills while enjoying the holiday spirit! Download now for some festive puzzle fun! 🍂🌟🍎
Inject a dose of excitement into the holiday season with Planerium's engaging Thanksgiving games. From interactive board games to educational puzzles, these games not only provide a delightful way to celebrate the holiday but also encourage teamwork and critical thinking among young players. Let the spirit of Thanksgiving come alive through these entertaining activities, fostering a sense of camaraderie and fun-filled learning for all participants.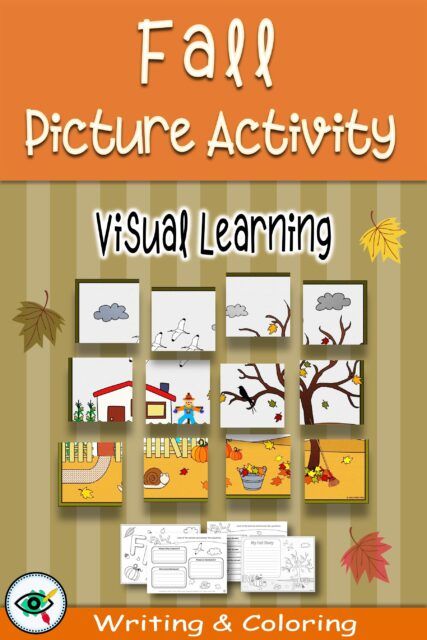 Celebrate the Fall season with a fun and educational activity that hones a variety of skills! This activity centers around a Fall-themed picture that will help students learn about the common signs of the Fall season. It challenges them to answer questions about the picture, regarding quantities, color recognition, positioning, and more. For second and third grades.
Unleash the spirit of creativity with Planerium's Thanksgiving templates for arts and crafts activities. From customizable turkey cut-outs to decorative cornucopia designs, these templates provide a perfect platform for young minds to explore their artistic abilities while learning about the various symbols and traditions associated with Thanksgiving. Foster imagination and hands-on learning with these versatile templates, making the Thanksgiving celebration a memorable and enriching experience for all.
A Rainy Day Story & Activity Book
Engage your children or students with our beautifully crafted 16-page story and activity resource, "A Rainy Day." This heartwarming tale follows a little girl named Ana, who transforms a gloomy, rainy day into a delightful adventure with the help of her friend Lucy.. For grades 1-3.
Get ready to make this Thanksgiving a memorable and educational experience for your students or children with Planerium's exciting array of Thanksgiving printables. From colorful coloring pages and engaging worksheets to fun games and versatile templates, these resources offer a fantastic way to explore the holiday's traditions and symbols while encouraging teamwork and critical thinking. Let Planerium's educational extravaganza bring the Thanksgiving spirit to life, creating a joyful and enriching celebration for all. Start your Thanksgiving adventure with Planerium today!