It's that time of year again: back to school! The start of a new academic year represents a new beginning and a clean slate. There is a mixture of happiness and melancholy in the air due to the fact that summer is coming to an end. Some students experience anxiety on the first day of school because they are confronted with a number of new experiences, including new teachers, new classmates, and possibly even a new school. 
As a teacher, you are thrilled and interested in getting to know your new students, and you want to get off to a good start with the new school year. You have a plan to get to know your students better in the first few weeks of the new school year, including their learning abilities, skills, and level. In addition to this, you want them to have a positive attitude while they are in your class and to feel at ease there.
Prepare yourself with a variety of engaging and fun activities that will give you more flexibility and less stress in the classroom so that you can be at your best during the first few weeks of school. This will allow you to perform at your highest level. 
Our collection contains coloring pages, worksheets, games, templates, certificates, and crafts that can be printed for free or for a small fee. These printables are meant to make getting started as simple and fun as possible.
Share your thoughts with us and let us know how you used the resources we provided.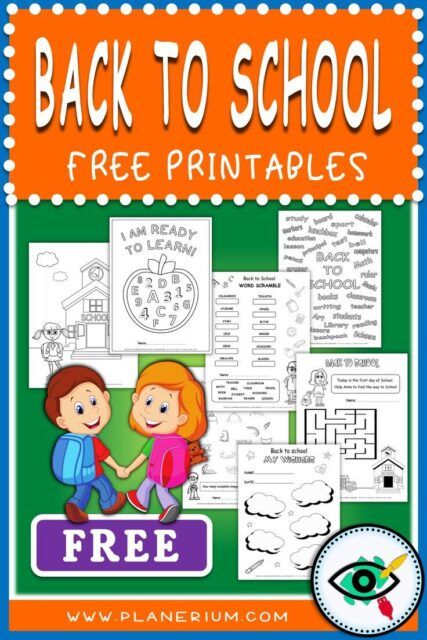 Back to School Coloring Pages
Back to School Worksheets
Back to School Premium Resources
Our premium teaching resources for back to school period are original. They consist of various teaching activities for students in kindergarten and elementary grades. You can find printable memory games, Sudoku, patterns, activity pages, clipart, and posters for class decoration.