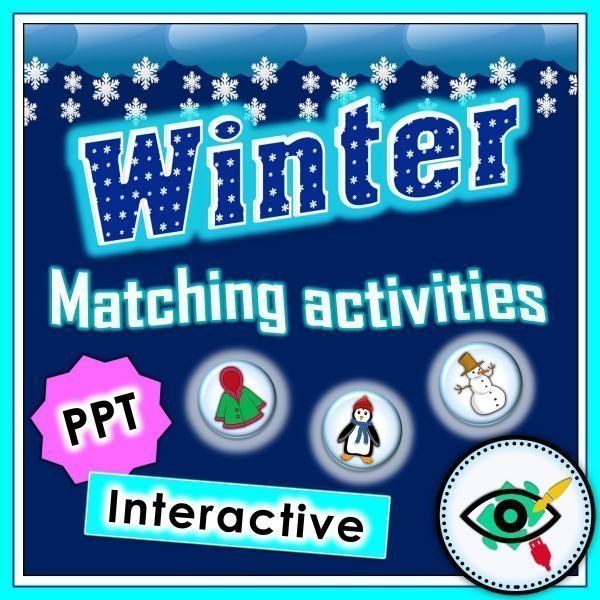 Winter Season – Matching Game – Powerpoint
A fun Winter, interactive, matching activity in PowerPoint.
The objective is to practice English winter vocabulary words
by matching image to word or word to image.
A great activity for all classes or as individual work with a student.
Including templates!
Intended for grade 1, homeschooling, special education,
winter holiday, smart boards and more.
*** This activity should be run in Design mode and not the presentation mode ***
** No internet connection is needed!
** The product includes instructions and you can choose.PPT version or PPTX in a zip file.
Includes 38 slides :
– 2 slides: Description and instructions
Part 1
Find the right images to 8 words
– 3 match the images to the right words
– 1 template
Find the right words to 8 images
– 3 match the words to the right images
– 1 template for teacher use
Part 2
Find the right image to one word
– 4 winter animals
– 4 winter words
– 4 winter clothing
– 1 template (one answer)
– 1 template (two answers)
Find the right word to one image
– 4 winter animals
– 4 winter words
– 4 winter clothing
– 1 template (one answer)
– 1 template (two answers)
Required:
– PowerPoint software from version 2010 or higher
– PC or Laptop  with PowerPoint installed
*** Only basic knowledge of PowerPoint is required
Specification:
Winter Season – Matching Game – Powerpoint