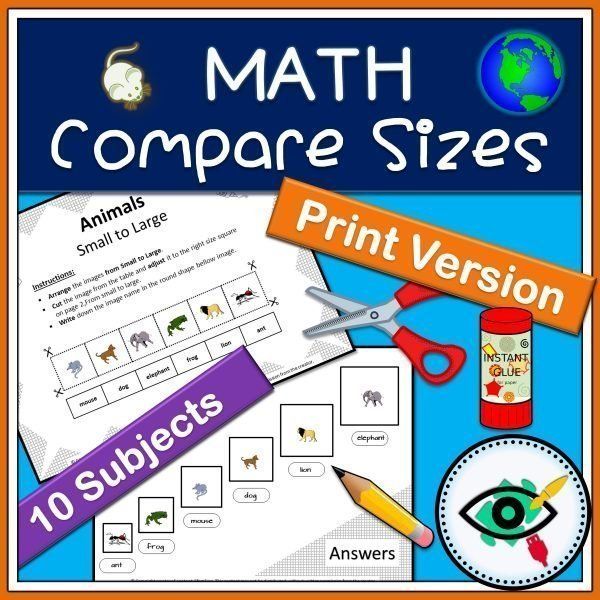 Math – Printable Activity – Compare sizes
A fun and engaging Compare sizes activity for Primary school.
Students should arrange 6 images, from small to large, according to their size.
All the images are of the same size, so the answer requires high order thinking.
Includes worksheets with 10 subject activities:
Animals
Sea Animals
Balls
Vegetables
Fruits
Planets
Transportation
Birds
House Electricity
Music Instruments
With answers
Printable and Ready to use!
Great for Homeschooling!
Specification:
Math – Printable Activity – Compare sizes