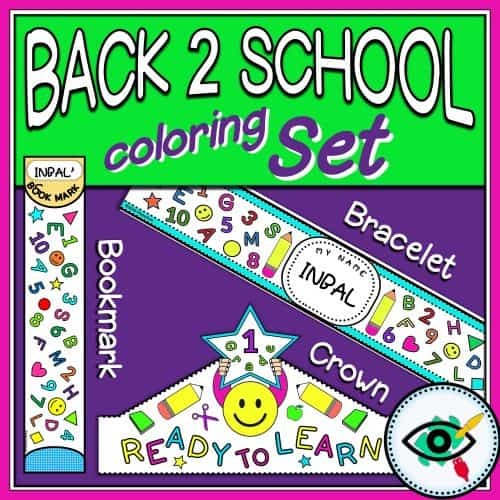 Back to School – Coloring Worksheets and Craft
Back in school coloring and craft activity.
Kids will craft crowns and bracelets for themselves.
Perfect enrichment activity set for the first day or week in school.
Suitable for grades 1-2.
You can choose for your students the black and white,
coloring set to color by themselves or print the ready to use colored set and just write on the bracelets and bookmarks the students' names.
The product is in PDF file in Letter size.
Includes:
Crowns
Set – 1: "Ready to learn" title
3 Black and white
3 Colored
Set – 2: "Back 2 School" title
3 black and white
3 colored
Bracelets
1 black and white
4 colors
Bookmarks
3 designs in black and white and color.
Specification:
Back to School – Coloring Worksheets and Craft