There are many kids' activities available throughout Halloween day.
You can make most of those activities to keep them busy, happy, and satisfied. When Halloween day is approaching, kids' excitement is gradually growing. Considering that numerous activities are available today, you tend to be confused about the very best activities and setups to consider. That means you need an initial guide. That is why preparation for this event is exceptionally essential.
First, you want to have crafts and decorations. You can do this with the kids using our free printables, making it very accessible.
Second, you need to use games to make your Halloween more fun. Games for Halloween can include smart games like riddles and puzzles.
Third, you need something to eat. It knows that kids do enjoy making food. There are also plenty of elements to think about, like the duration and the spending plan. 
Prepare several activities that are fun and, at the same time, don't cost much. Below is a list of some of the winning activities to entertain kids at Halloween.
Pumpkins: 
Pumpkins are the most preferred Halloween activities for kids.
These are typically working with pumpkins or create pumpkins. Kids can go out to do the pumpkin carving to make Jack O' Lanterns. 
Remember, this requires a lot of guidance. You need to ask their parents or older siblings and brothers to monitor them. You can also use pumpkins for some other things like painting pumpkins to beautify and decorate them instead. Kids can also make pumpkins with clay or paper plates.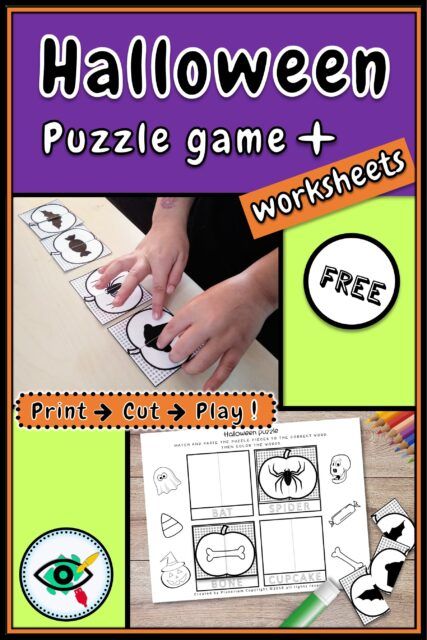 Halloween puzzles: 
You can try to find puzzles or riddles online, or you can make it on your own. Develop a Halloween expression by drawing a web and putting the Halloween words into it. Use our Word-Search Maker Tool for free. Print it and use it in your class or at home. List down all the terms related to Halloween, copy them, and paste them in the Word-Search tool words list area. Click here to get ideas for Halloween Related words.
Other excellent Halloween puzzles are Sudoku and image puzzle. 
Arts and crafts:
Organize a schedule for the kids to work. They will be making spiders, bats, ghosts, owls, and others to beautify Halloween's house. Most of all, you will be able to save much with your decors. Check our Halloween masks. These are very popular and are fun to do.
Offer to kids either buy masks at the shopping mall or use makeup.
They can also make masks out of paper cuts.

Halloween recipes:
Kids will have a lot of pleasure in making dishes for Halloween, and they will likewise delight in eating them. You might want to ask the kids to perform some of your Halloween cooking for you! Click Here to find some 20 easy recipes you can do with your kids.

Scavenger Hunt:
The scavenger hunt is a popular game for kids. You can provide a list of things to search for or have a tip that leads them to location, as well you can play this game at home. Click here to get one for free.

Halloween outfits:
Teach the kids that they don't need to invest much in costumes. They can wear makeup instead of buying masks. Let the kids perform some explorations and let them find out what they wish to be, and permit them to start working on their costumes at home. They will be so happy with dressing up for Halloween, given that they prepared the attire themselves. 
Carrying out planning with the kids for Halloween decors, games, cards, foods, and costumes is more enjoyable when doing it yourself. It can save you lots of time and money.
In this special post for Halloween, we prepared a unique collection of printables with coloring pages, worksheets, games, and templates  you can use with your students at school or home.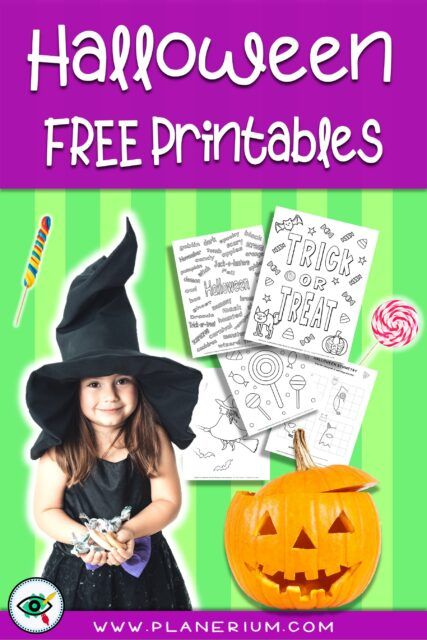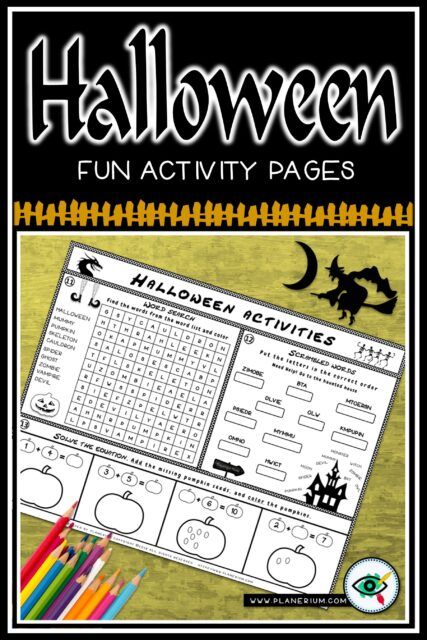 Halloween Premium Resources